Sawmill company
Ukrainian Sawmill Holding Company (UHLK) is environmentally friendly manufactory which produce sawn, timber and wood pellets under the brand REZULT. It was founded in 2015 and currently equipped with a modern outfit.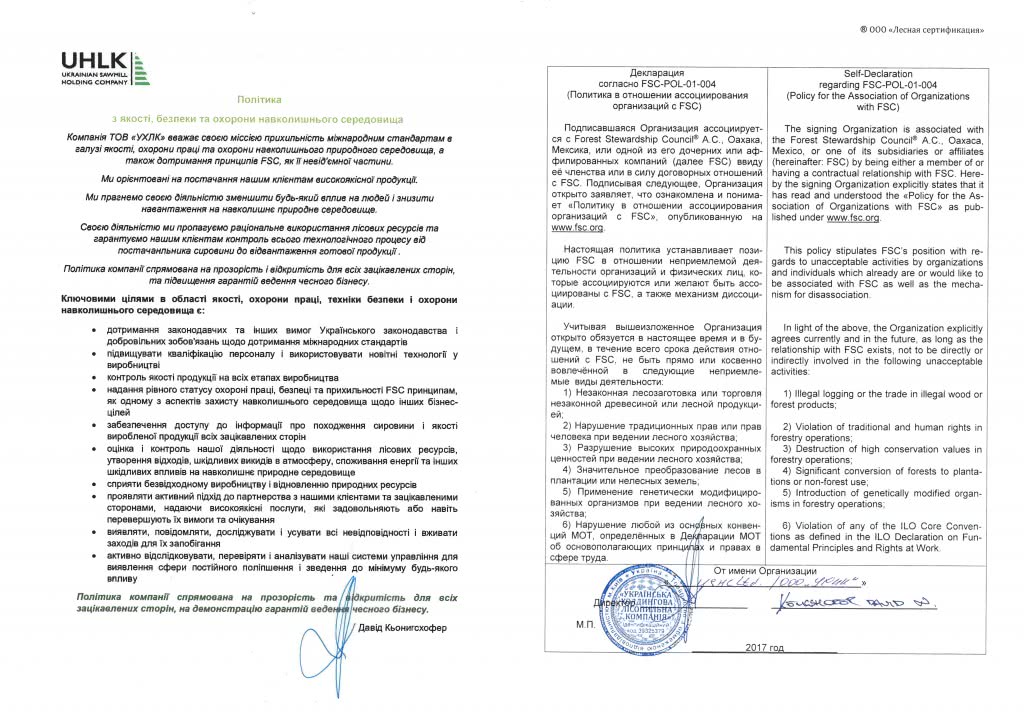 REZULT is not just a high-quality material. It is a guarantee that you will have a solid foundation under your feet and confidence that you've made a right choice.
Production Address: Ukraine, 11501, Zhitomirskaya reg., Korosten, st. Oktyabrskaya, 11-B.
Our partners