Rezult lift-and-slide doors
The HS-SLIM 80 lift-and-slide door system from the Italian company UNIFORM was specially designed for easy access to terraces, balconies and courtyards. Key benefit is space saving. The sash opens parallel to the "blank" glass unit of the glazing, without taking up additional space in the room.
Besides the shape and size, the colors and the elegant appearance of the HS-SLIM 80 UNIFORM door system play a special role. On the one part, there are stylish weather-resistant aluminum trims available in a wide range of colors. On the other part, it is a natural wood securely wrapped in PVC foil. The profile has high thermal insulation and sound insulation qualities, and the surface itself is easy to clean.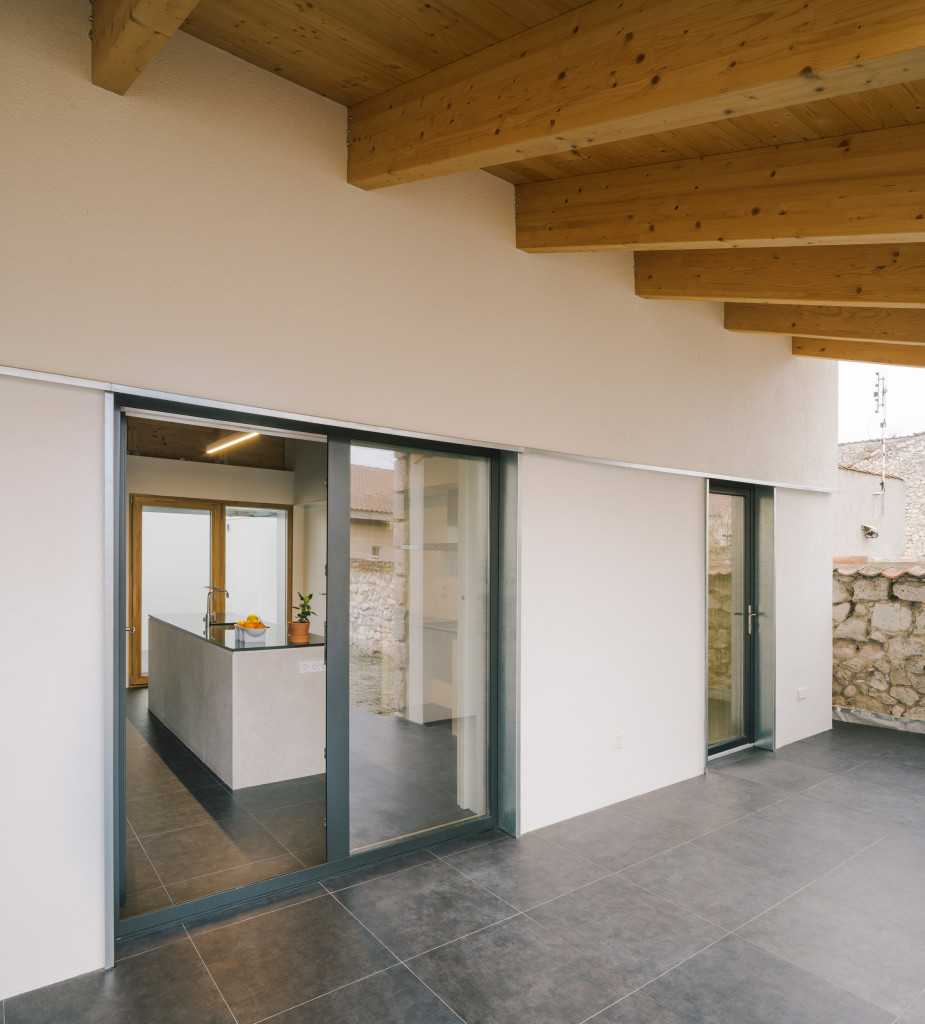 The aluminum pads attach easily to the timber, ensuring reliability and durability.
The optimal arrangement of the sealing zones guarantees effective thermal protection, especially in the area of the sash junction, which prevents the penetration of cold air.
Lift-and-slide doors HS-SLIM 80 UNIFORM provides the convenience of barrier-free movement due to the composite warm threshold, meeting all modern requirements and remaining completely sealed. Besides their high functionality, lift-and-slide doors are equipped with an anti-intrusion system with a burglary resistance class up to RC 2.
HS-SLIM 80 UNIFORM can be designed with a different number of leaves and opening patterns. In addition, it is possible to install hardware for mechanical opening or electric drive. In addition, it is possible to install hardware for mechanical opening or electric drive.
The modern energy-saving glass unit retains heat in the room due to a special innovative spraying applied to the inner surface of the glass.
MAIN TECHNICAL CHARACTERISTICS OF SYSTEM HS-SLIM 80:
MOUNTING FRAME WIDTH: 199 MM
DOOR MOUNTING WIDTH: 88 MM
RESISTANCE FACTOR OF HEAT TRANSFER TO Rw = 1.31 m2K / W, WHICH CORRESPONDS THERMAL CONDUCTIVITY Uw = 0.76 W / m2K
SIZE: 6.0 Х 2.70 М
MAXIMUM GLAZING THICKNESS: up to 52 mm
COMPOSITE THRESHOLD HEIGHT: 4-29 mm
HACK RESISTANCE CLASS up to RC2
SOUND INSULATION (Rw = 43 dB)
Rezult wood-aluminum window profiles are made from glued laminated timber of various species and aluminum profiles. As a result of this technology, the windows have high strength and are resistant to deformation and torsion.
Aluminum is a material that actively used in modern architectural solutions, withstands temperature drops from -80 ° C to +200 ° C and above. Moreover, it is a practical and durable material that is characterized by increased strength and ease of maintenance.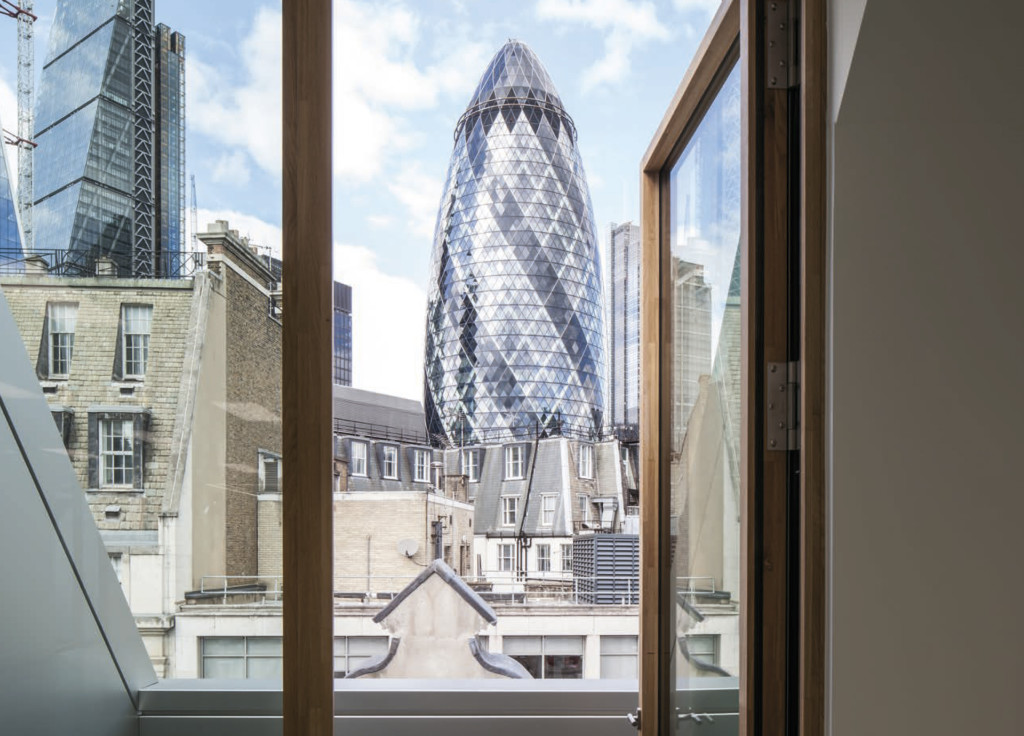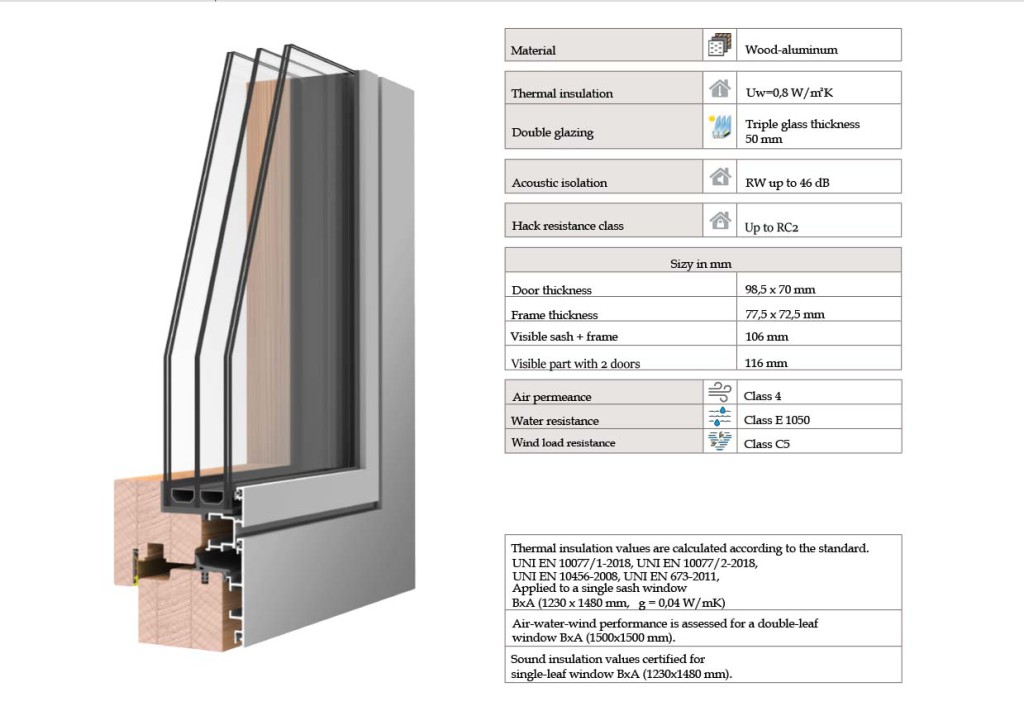 For windows production is used the Italian UNIFORM one FLAT wood-aluminum system. This construction combines the best characteristics of two materials:
timber – creates comfort and coziness in the house;
aluminum is a modern high-tech material that protects the wooden layer from external aggressive influences. It is relatively lightweight and does not weigh down the window.
In the production of wooden window beams, UNIFORM uses innovative surface finishing technologies from the German film manufacturer Renolit. The inner elements of the windows wrapped in PVC film have an attractive appearance, create ideal conditions for maintenance, the surface is resistant to moisture and mechanical influences.
The windows are provided with 3 sealing circuits, which reliably protect the area where the fittings are located from external cold, and excludes the formation of condensation in this area.
Double-glazed windows can be with energy-saving glass, it is also possible to fill with Argon gas and the use of "warm frames".
Available a wide variety of decors for exterior aluminum cover plates. Rezult windows also can be made with a wide variety of shapes: rectangular, trapezoidal, triangular and arched.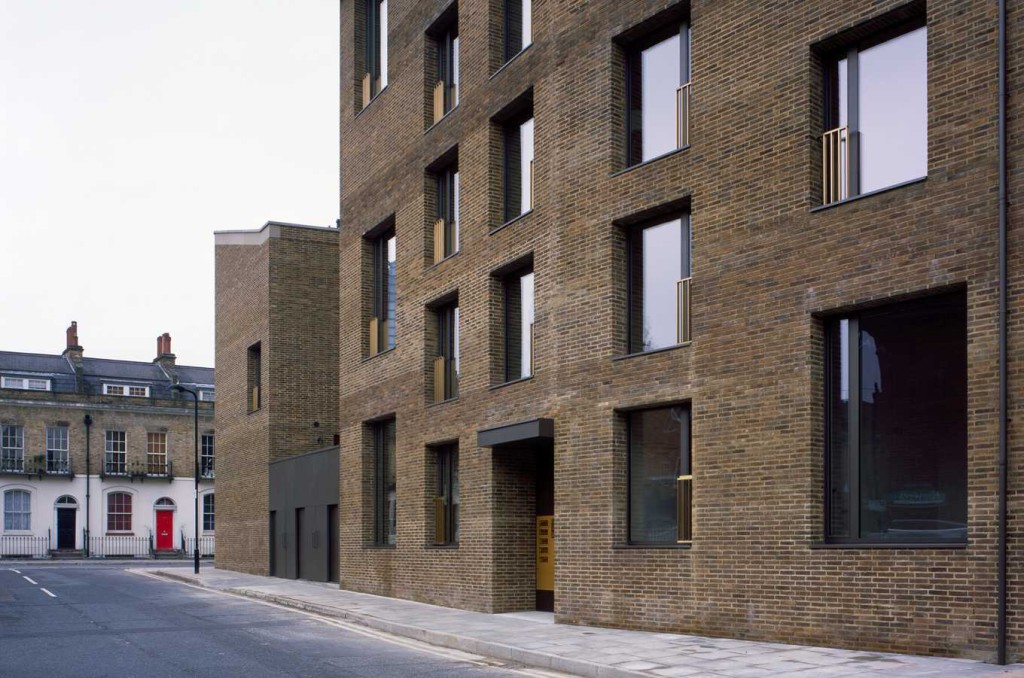 MAIN TECHNICAL CHARACTERISTICS OF REZULT UNIFORM WINDOWS:
MOUNTING FRAME WIDTH: 77,5 мм
DOOR MOUNTING WIDTH: 98.5 mm
RESISTANCE FACTOR OF HEAT TRANSFER TO Rw = 1.25 m2K / W, WHICH CORRESPONDS THERMAL CONDUCTIVITY Uw = 0.8 W / m2K
MAXIMUM GLAZING THICKNESS: up to 50 mm
HACK RESISTANCE CLASS up to RC2
SOUND INSULATION (Rw = 46 dB)