Pine – one of the most popular materials in the construction, it has a high strength, resistance to deformation while shrinking, it is easy in processing, as well it is  elastic and flexible and it is easy to work with.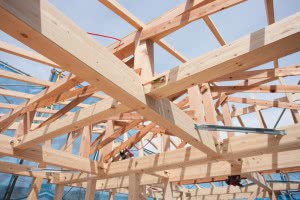 Pine sawn timber is used in crafting of furniture, in the construction and interior decoration.
Sawn timber is mostly quite popular and common material, as it is eco-friendly, durable, long lasting and reliable, as well the wood is the most available material.
Lat's take a closer look to the sawn timber products – beams and boards.
Beams – sawn timber products which is over 100 mm thick and wide, is used in the manufacture of furniture, in the construction, crafting and packaging etc.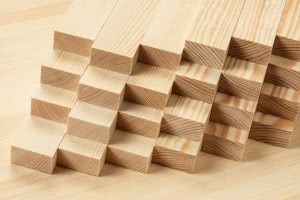 The main types of beams:

double flat-faced cant – beam processed  with two opposite sides of the longitudinal sides.
three-side edged cant – beam processed with three longitudinal sides.
four-sides edged cant – beam processed with four longitudinal sides.
calibrated cant – beam that has been dried and planed to required dimensions.  
There can be different classes of beams – profiled, glued and rounded.
There are different ways of beams application depending on their classes.
Profiled beam – this is the best option for the construction of a country house. With beam having groves and tongs in a cross section, the construction of the house becomes easier and faster. We can build a house, as it would be made out of the sections of LEGO construction set.
Glued laminated beams are used in the construction of buildings of any design. The glued beam manufacturing technology is quite complicated, so it has a high price.
Rounded beams are used in the construction of residential houses, porches, gazebos, saunas, country houses.
All wooden frames, joists and bases are made of wooden beams.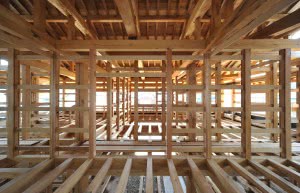 One of the most versatile sawn wood products used in construction, is board. Boards having a thickness up to 100 mm and a width of double or more thicknesses.
Our core product is  edged board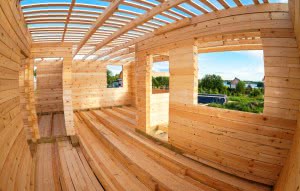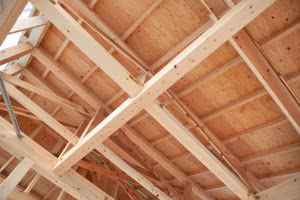 Field of application depends on the percentage of boards final moisture products:
• 8-10% humidity – (dry materials), flooring, boards, panels.
• 12-16% humidity – (universal materials) baseboards, window frames, architraves, door box.
• 18% humidity – sheathing, exterior trim, roof trusses, doors and windows box.